unique garment for unique people
timeless and distinctive

---

One of a Kind

---

TRICIA ZE - an interaction of contemporary cosmopolitan noblesse and European craftsmanship, combining urban straight patterns with high quality and artistic refined fabrics. Each garment is awarded with uniqueness and that certain something. In skillful precision work a consolidation of extremes, of modern spirit with fine tradition, is taking place.
Each garment is One-of-a-kind available ready-to-wear or designed and tailored to the individual need and shape, made-to-order.

---

Unikate

---

TRICIA ZE - ein Zusammenspiel aus zeitgenössischer kosmopolitischer Noblesse und mitteleuropäischer Handwerkskunst, eine Kombination von urbanen geradlinigen Schnitten mit hochwertigen und veredelten Materialien. Hierdurch werden jedem Kleidungsstück das Besondere und dessen Einzigartigkeit verliehen. In kunstvoller Präzisionsarbeit entsteht eine Verschmelzung von Gegensätzen aus Moderne und Tradition.
Diese Unikate sind erhältlich tragfertig oder designed und geschneidert nach Mass angepasst an die individuellen Bedürfnisse und Formen.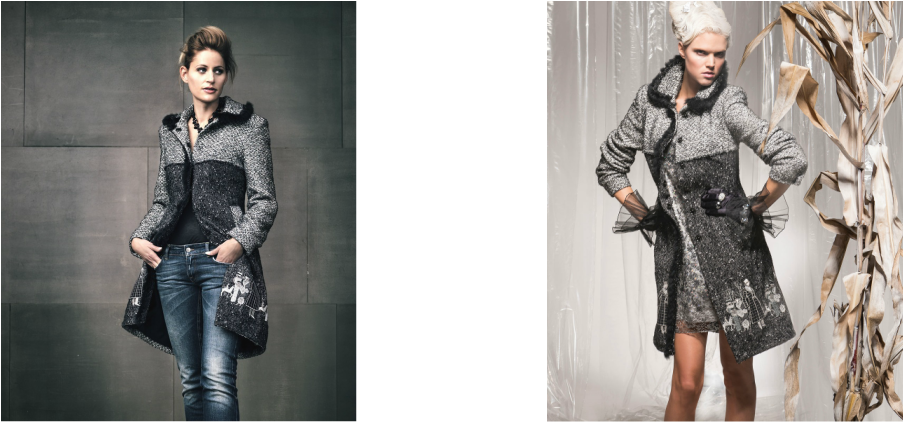 ---
WALKEY
- your fashion butler wherever you go -
---